Darren, IT Service Desk Manager
"My favourite thing about working at The Cumberland is the people and the friendships I have built over the 20 years I have been here. I met my wife through working here and have made friends for life. As well as close friends, I have very good relationships with the huge variety of people I interact with on a daily basis."
---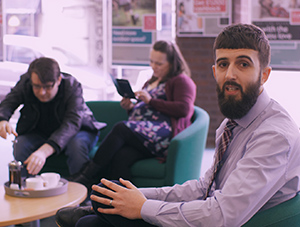 Ryan, Branch Manager
"Whether you're in branch – be it Brampton, Dumfries, Preston or Whitehaven, or Head Office in Carlisle, we're all one team. Yes we all have our individual goals and tasks we undertake on a day to day basis, but at the end of the day if you need help you can pick up the phone and call anyone at any other branch."