Our aim is simple...
To make a genuine difference to our local communities by supporting them in the same way they've supported us for over 165 years. So each year, we donate over £100,000 to a variety of good causes which include local charities, neighbourhood groups, schools and voluntary organisations.
In addition to our own community work, we provide an annual donation to Cumberland Building Society Charitable Foundation. Functioning as an independent body, the Foundation was set up in 1998 to focus on assisting local charities. Each year we support the Foundation by making a substantial donation.
But it doesn't stop there...
Our employees are fantastic when it comes to fundraising and helping in their local communities. We encourage staff to undertake voluntary work and offer them the opportunity to take a Community Day each year (paid) to go out and spend time supporting a charity or organisation of their choice.
Across all our business areas, we regularly undertake fundraising activities for local good causes, as individuals and as a collective.
How we're helping our vulnerable customers...
It is a sad fact that we have customers with vulnerabilities who not only have to deal with difficult issues on a daily basis, but also face an increased threat of crime from fraudsters and rogue traders.
Vulnerability comes in many forms, from physical disabilities and mental health conditions, to financial inexperience or a lack of English language skills. The impact can cause debt, stress and anxiety.
We love to provide funding for community projects with a strong focus on activities that help those less fortunate, support education and encourage community integration.
Identifying when our customers are in these situations is of paramount importance to us. We've an ongoing training programme in place to help our branch and head office teams recognise when a customer needs additional support or safeguarding. We also share best practice with a variety of organisations to help improve ways of identifying potentially vulnerable customers.
Encouraging physical and mental wellbeing...
We support a variety of activities that provide opportunities for both children and adults that will benefit their physical and mental wellbeing so we're delighted that this year's beneficiaries of our Pledge for Votes scheme are local branches of Mind and Support in Mind Scotland. We're looking forward to helping both charities in their work supporting those affected by mental illness across our region.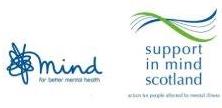 If you want to find out more about mental health support services in your area, then visit mind.org.uk or supportinmindscotland.org.uk.