Each year we pledge a donation to a local charity for every AGM vote we receive. This year our Pledge for Votes beneficiaries were FareShare Lancashire & Cumbria and FareShare Glasgow & the West of Scotland.
FareShare's ethos is 'No food should go to waste, especially when people are going hungry'.
Following our donation, Charlene Best from FareShare Glasgow and West of Scotland has shared some inspirational stories of people supporting their local communities across our own region.
Kate's Kitchen – Annan…
Kate's Kitchen is a staff and volunteer run drop‐in facility that operates as a café two days per week in Annan. They offer a safe, friendly place, a hot meal and a listening ear. By providing support through in‐house training and life skills, or by signposting to other agencies, their aim is to provide clients and volunteers the opportunity to achieve their full potential.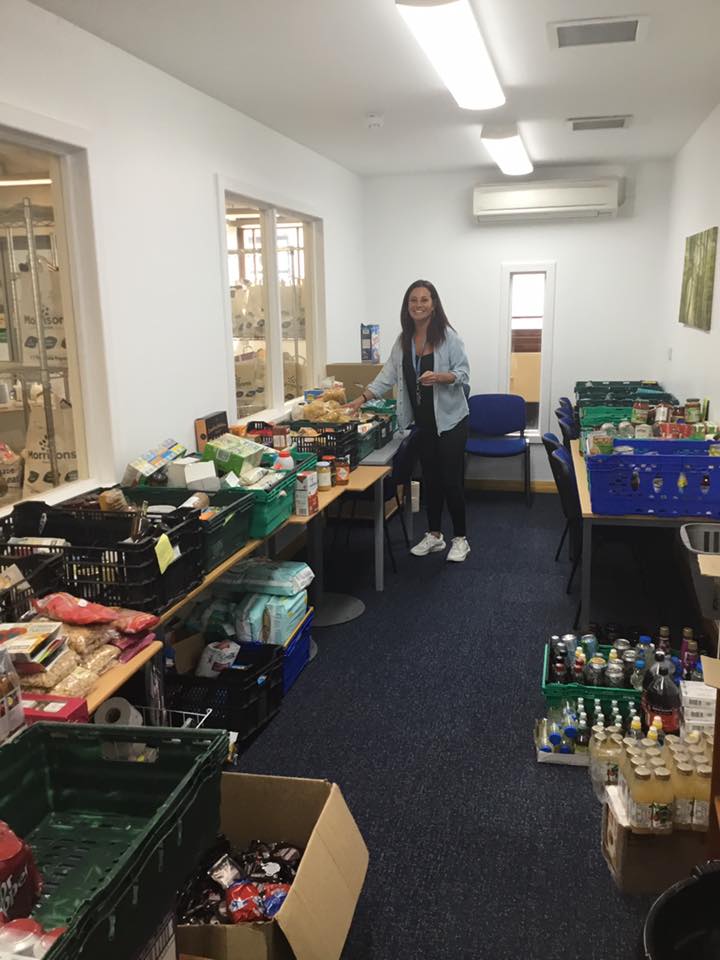 Kate's Kitchen closed to the public on Wednesday 18th March, having to adapt its services to address Covid‐19.
Instead of people coming to Kate's Kitchen for meals, they started to deliver hot meals and food parcels on Tuesdays and Thursdays. They were soon inundated with referrals from places like social services, Support in Mind, Capability Scotland and Richmond Fellowship, amongst others.
Kate's Kitchen also launched a telephone support service for people in crisis and needing support around benefits, debt and housing advice.
Aware of how the pandemic is affecting people's mental health, they also developed a befriending service, with four volunteers delivering telephone befriending support.
Across April, May and June, Kate's Kitchen delivered 1868 hot meals and 145 food parcels, as well as 255 support and 560 befriending sessions.
Bearing in mind how the pandemic affected people's mental health Kate's Kitchen developed a Befriending Service whereby 4 volunteers deliver telephone befriending support.
Kate's Kitchen could not have provided food to people in crisis without their weekly FareShare Glasgow and the West of Scotland delivery.
Summerhill Community Centre – North West Dumfries…
They facilitate a wide range of free activities and groups that are needs led with a particular focus on community involvement, volunteering, personal development and the relief of poverty through food security. Summerhill Centre is also the Dumfries FareShare Glasgow and the West of Scotland food hub and they work with many partners throughout the region.
Prior to COVID‐19, the FareShare food would be part of weekly activities bringing people together through food projects, such as cooking groups, lunch clubs, youth groups, etc.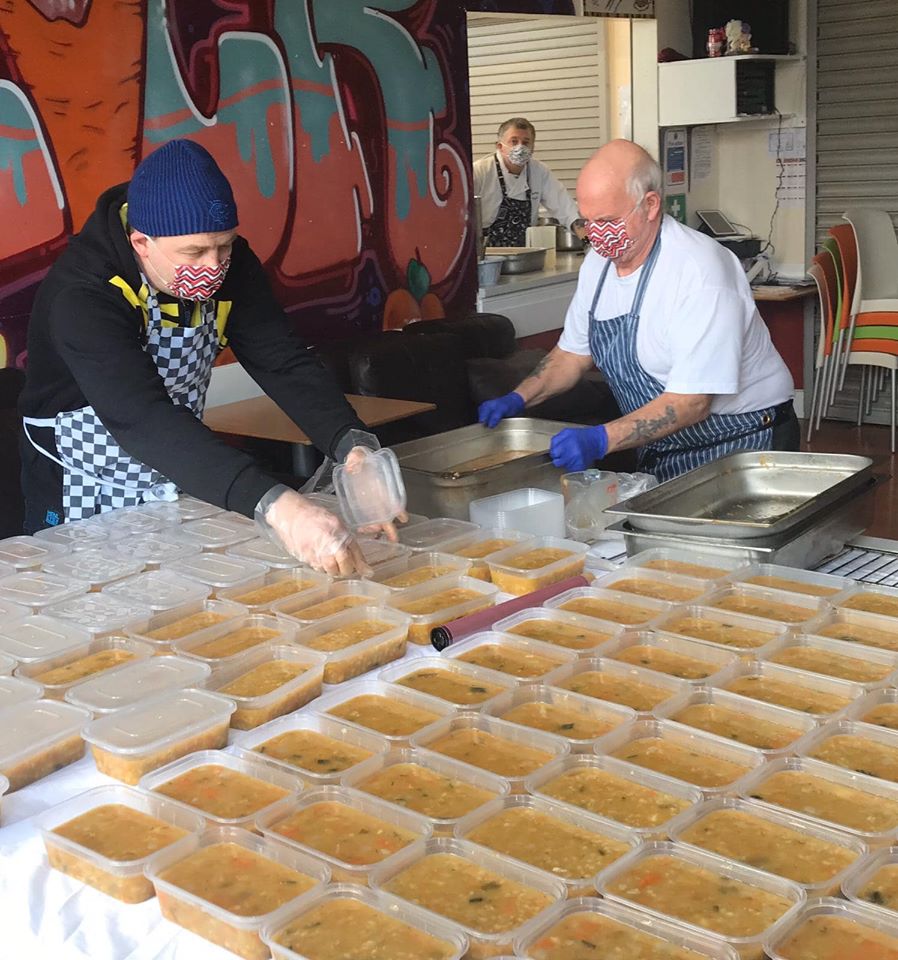 On 16th March, Summerhill Centre closed its doors to their vibrant thriving community and held an emergency meeting with volunteer committee members. The very next day, a new model of activities had been developed, including a temporary food bank, soup kitchen and alternative well‐being activities, such as a daily radio show. These were all organised to start immediately.
Access to food was identified as a major issue and we could see the huge impact we were able to make by providing FareShare food to help our most vulnerable. There are no criteria to access the food: people just phone us to request a food box and we deliver in our minibus.
Word soon filtered into the communities and over a 12 week period, Summerhill Centre and volunteers have provided 1186 food boxes, which equates to an astonishing 28464 meals over the period!
Find out more…
If you want to read more about the work FareShare do, take a look at their website:
You can also check out our stories and see how we're making life a little brighter, across our region.