Vicky Mills has a single word of advice for any colleague at The Cumberland considering following her example and becoming a mental health and wellbeing champion: listen.
"It's really easy to overthink," she says, "especially when you get an appointment booked in with someone and they are really struggling, those conversations can be quite hard hitting and you're, like, I'm not a doctor.
"I feel comfortable talking to you but at the same time you doubt yourself and think what is that person going to get from me?
"But sometimes it's just having a person to listen to and know that it's confidential and it's not affecting their family as it's someone outside of their bubble.
"Just to listen and take in what they are saying. You feel the need to have answers and I don't think that's that important sometimes."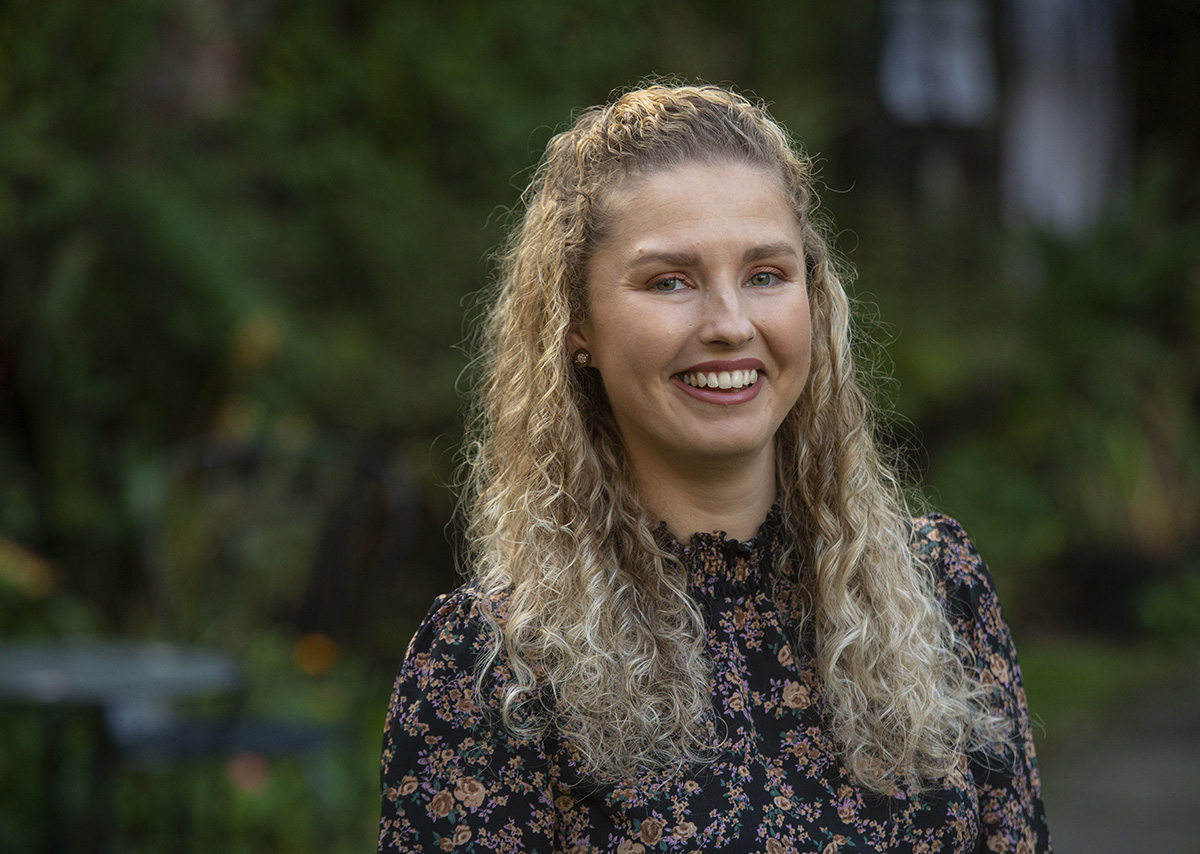 November 2021 looks very different from February 2020 when Vicky, 29, a mortgage advisor based in west Cumbria, saw an internal comms advert seeking volunteers for the position.
"I applied and head office picked a bunch of people that they thought would be good for the role and we then went on to do the training with Mind, just before the pandemic."
Everything, it's fair to say, has changed since then.
She adds: "We joke about it now but we did the training at the end of February and the guy from Mind asked what do you think of this Covid-19 situation? We were, like, it's something in China, it won't come over here, and 18 months we are still talking about Covid and how it has altered everyone's lives.
"From a personal point of view I took on this role [of mortgage advisor] thinking I'd be doing face-to-face appointments with customers and I don't think I'll ever do a face-to-face appointment again because we've split up the mortgage team and I'm part of the telephone team now."
The lockdowns did have a silver lining for Vicky, who celebrates her third anniversary at The Cumberland this month, in that the enforced downtime meant she was able to study for and pass her exams to become a mortgage advisor.
Her own lifelong health issues meant she had to regularly shield but also, she feels, they allow her to to bring her own unique perspective to the role of mental health champion.
"I've definitely had mental health problems in the past, especially being a teenager and growing up - I went through an eating disorder. Aside from that, I've got Crohn's disease so I have to keep on top of my mental health.
"Quite a few people meet me and are, like, I don't understand how you can be so positive all the time. I'm just generally a happy person. And I wanted to share my knowledge and experiences of things with other people."
The size and geography of Cumbria means that staff at The Cumberland are spread around the county and for Vicky one of the unexpected bonuses of her new duties has been getting to know colleagues she wouldn't have otherwise encountered, with herself and fellow mental health champion Aaron Battistini forming a close relationship with customer care.