Day to day, as well as responding to calls and referrals from colleagues, the champions carry out internal marketing campaigns about what they offer, get positive messages out, and news items linked to relevant dates like International Mental Health Day.
Aaron says he's never felt any lack of support in being able to fulfil the role during work time.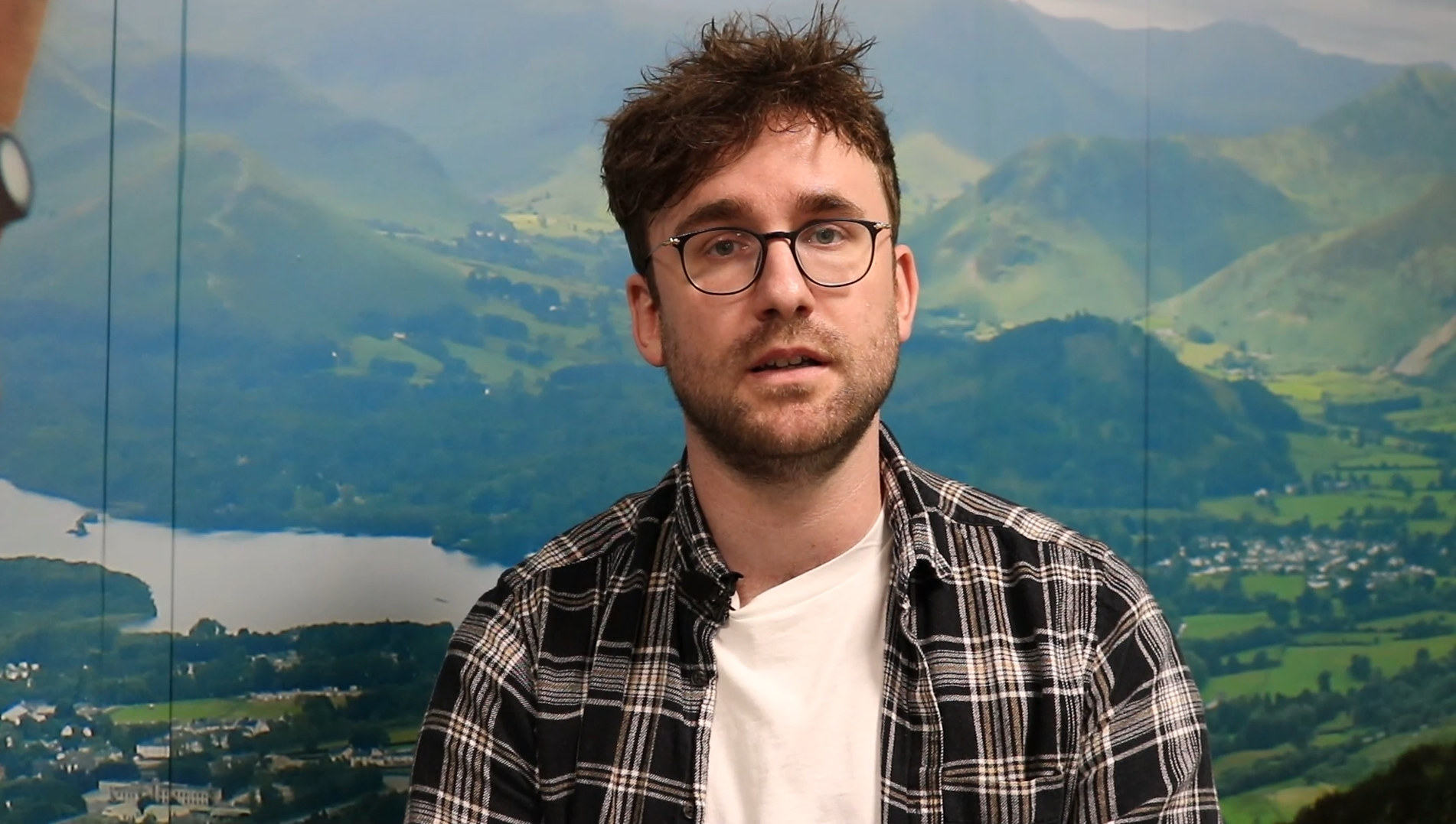 "That's been a big part of the messaging across the business, that people have time to access the service, that they don't need to feel like they're chained to their desks and they can access us when they need to even if that's in work time.
"That extends to us running the service as well - they're comfortable with our use of time to actually run the service."
So what does he think he brings to the role?
"I think I'm a good listener and a lot of having this group in the business is listening to people and giving them an opportunity to talk and get things off their chest.
"For some people that can be really beneficial and that can be all that they need. Some people want a little bit of advice and signposting.
"I'm a good communicator as well. I think I'm not easily shocked. Some of the things that people share with you can be distressing for them but can also be quite a lot to deal with as a mental health and wellbeing champion yourself.
"I think I'm quite calm and resilient as well and it helps bringing that to the role."
So far he's not encountered a situation where he felt out of his depth but were that to occur he's confident there are enough people to call on for advice and support, including an occupational health specialist employed last year and the Cumberland's link to the Care First counselling service.
As one of just two male champions, Aaron is hopeful that the new recruitment drive will add more men to the team.
He says: "Helping to address that balance is an important part of what we're doing because we want everybody to feel comfortable accessing us.
"We've got a broad age range, a broad range of people in terms of seniority in the business, and it will help to have an even split in terms of gender, then all those things combine to mean that there's somebody in the network that hopefully everybody can identify with to some extent."
What would he advise any colleague thinking of following him and volunteering as a mental health and wellbeing champion?
"I would actively encourage them. It's really rewarding. Obviously not all of the conversations you have are necessarily easy but it's nice to feel like you are making a difference, nice to feel you are helping people when they are reaching out to you.
"It's a good thing for the business to shout about and a good thing for the business to support. I think it makes it a better place to work ultimately."