"He didn't leave a note so there are lots of unanswered questions that you have to learn to make peace with, otherwise it will torture you for the rest of your life.
"It took me three years to begin to come out of that deep dark hole after he died."
In 2018 Lisa took the decision to come off her bipolar disorder medication.
"I had a really good support network," she says. "I wondered if a lot of grief would hit me because I had been numbed for so long. I didn't know where I would end up without it, but I tapered it off."
The move was a success and now Lisa uses a variety of techniques including some from cognitive behavioural therapy (CBT) to keep well.
They include using a journal to help stay aware of how she is doing.
"It's on the Mind website and it adds a level of self-awareness. I will think, ok I'm struggling today, why is that? When you see it down in black and white, you can see where you need to work. It's a good tool."
She also uses a red, amber and green 'temperature check' system.
"On green everything is fine, through to red which is being in crisis and you need to take stock and reach out.
"A little sign that I'm getting to amber is if I'm easily irritable. Red for me is really despondent, and I don't care. I try not to let myself get to that feeling. When I get to the irritable stage, I catch it there."
Lisa has a toolkit of remedies, to put herself back on track.
"For me, it can be reading a book because that takes me into another realm or sticking my headphones on and singing. They are distraction techniques.
"You just need to know when you are getting to that point and need to take action, and to know what works for you."
Having made huge progress with her mental health, Lisa applied for her current job.
"I wanted to challenge myself and get a full-time role again. I saw this job with The Cumberland and thought, I'm going to go for it."
In the interview she was asked a question which presented her with a dilemma – to be open about mental illness or not.
"I didn't mention it on the application form but in the interview my now line manager asked me – what's the most impressive thing you have done in the last 12 months?
"Being totally honest I said, being sat here in this interview. And I mentioned my brother. I walked out thinking I haven't got that job."
But she did get the job, and later when she needed to tell her manager about her own illness, that was also positively received.
"I needed to go on a medication for my back and my GP said there was a risk it could make me a bit manic.
"I had to tell my line manager in case people started wondering, what's happened to Lisa. It was scary but honestly, he gave me the best response ever. He just said, ok, tell me what manic looks like for you so we can recognise what's happening."
In fact Lisa suffered no adverse reaction, but the incident convinced her even more strongly of the value of acceptance and awareness in the workplace.
Now she is using everything she has learned and experienced to help others. As a mental health and wellbeing champion she is available to meet and talk with colleagues at work.
"I never offer advice or share pain," she says. "We can signpost to professional help. But it's mostly about listening openly and without judgement. And they know they are not going to be judged by me."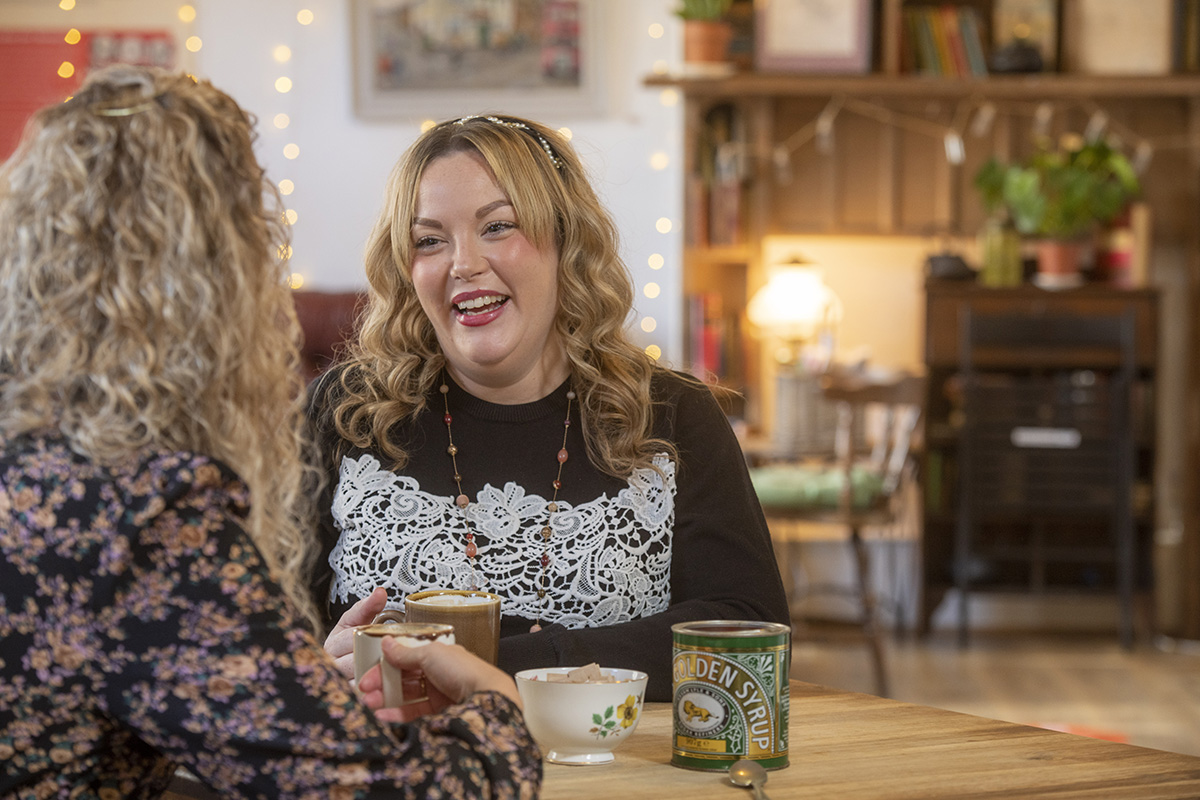 The Cumberland team decided to call themselves mental health and wellbeing champions rather than mental health first aiders. "We felt the term 'first aid' sent the wrong message – that we were just there for people who have reached crisis point," says Lisa. "We want to be there for people at any point they need support."
As for herself, Lisa says she is 'in recovery' or 'in management' – the latter when she's struggling and having to use her wellness techniques more.
"I feel like I'm on top of things," she says. "I have so much more self-awareness now than I did 10 years ago. I do have bad days. In the past I would perpetuate it and it would turn into a week and then a month. Now I can park it."
Lisa is committed to helping develop a supportive and accepting environment about mental health at The Cumberland, but she would also like to see these changes becoming widespread.
"I have a pipe dream; by law businesses must have a physical first aider for every 50 employees. I would like to see the same law brought in for mental health first aiders," she says.
"The more we talk the more it is normalised. I want to smash that stigma away, then people will feel safe to open up and ask for help."
If you or someone you know has been affected by the issues in this article, the Samaritans can be contacted on 116 123 or email jo@samaritans.org. You can contact the mental health charity Mind by calling 0300 123 3393 or visiting mind.org.uk