Many companies have been forced to make sweeping changes to their operations as a result of the drastic effects of the coronavirus.
It is expected to lead to massive changes in how we live and work in the future.
What does that mean for The Cumberland?
The challenges created by lockdown have required a quick reaction.
This has involed a radical reorganization to maintain full services, while ensuring staff safety and customer security.
Head of Operations, Stephen Donne, says: "It has been a rollercoaster for the team and me.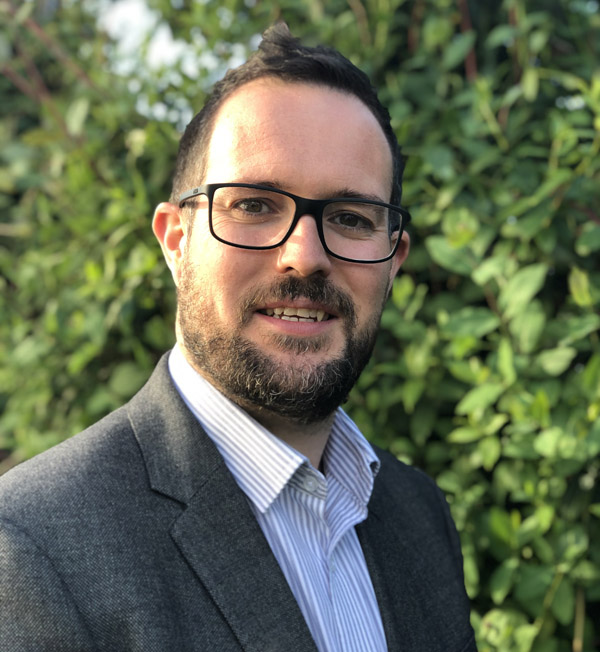 "It's critical to us that we maintain the service our customers have come to expect, while taking every step we can to ensure our people are safe.
"We have introduced a more flexible working day so people could manage work as well as home-schooling or caring for relatives and the teams have been a credit to themselves in how they have adapted."
Grant Seaton is senior lending manager in the commercial team. They have more than 4,000 business banking customers and over 2,000 mortgage customers - mostly in the hospitality sector.
More than 900 of those have taken up payment holidays or have reduced payments, as well as 1,500 residential mortgage customers.
Normally out visiting clients two days a week, Grant says the dynamic of his job has changed dramatically.
In the first two weeks of the lockdown, his team were met with a tidal wave of calls. He says: "Our team has been completely focused on our customers' needs and what we could do to help them.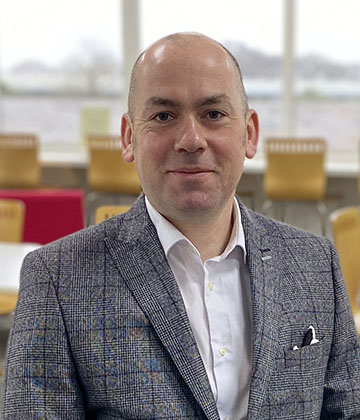 "To help with some of the immediate financial difficulties we provided a three month payment holiday, and over 900 of our business customers are now on some form of forbearance."
Even before the government lockdown came into effect, the decision was made that our teams would not come into head office unless absolutely necessary, and our IT team began setting up a remote working plan.
Overnight Grant's team went from 24 office-based workers to just three working at HQ, with the rest operating remotely. Within a matter of days, 75% of our head office team were working from home.
Grant made daily calls to his team to discuss work, but also had regular welfare chats to find out how home life was going for them.
He says The Cumberland still offers the same, personal service as ever: "We have always been open, honest and supportive.
"Our customers appreciate the fact that there is always someone there to speak to and they are not on hold for ages or given an automated response.
"Head office is operating as we would if we were in that building. We are achieving what we would achieve if we were all there together, that is the biggest compliment you could give."
Maintaining the quality, security and availability of services, while keeping people safe, has been paramount during this extraordinary period.
To support this, our customer care team has been increased by more than a third and online availability has been ramped up. The team has also been split between sites in Carlisle to ensure safe work practices.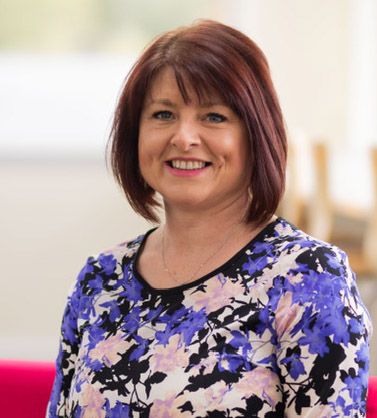 Debbie Shearer is head of first line risk for The Cumberland and is currently overseeing the customer care team.
She says: "A key factor has been how we make sure customers can get to us by phone, digital webchat and email.
"Webchat is a service we've had for a while, but a relatively low number of customers use it.
"We have seen an increased uptake from 90 per month in December to more than 1,700 in April."
Other changes include ensuring that customers who normally visit a branch for transactions can now do their banking through a friend or family member with due safety and security.
There is no doubt that the future will involve a different way of operating for many businesses.
But whatever the changes made and adaptations to our service, our key aims are to provide the support and understanding our customers need while looking after our employees.
Stephen Donne adds: "We are doing everything we possibly can to ensure our services are as strong as they can be. It's certainly been a challenge, but I'm proud of how our team has handled the situation. We're looking forward to brighter days ahead."