Supporting our Customers, our Communities and our People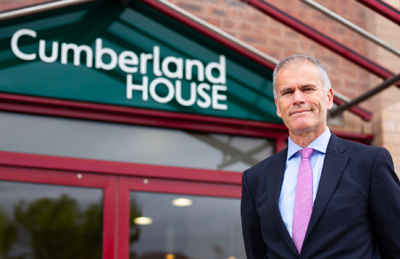 I understand that the current coronavirus situation is unsettling for many of you. We have been serving our Communities since 1850 and, together, we have come through some pretty big challenges in the past. We will come through this one too.
We have been classified by the government as an essential service and it is our intention to continue to serve you, our Customers and Communities as best we can. We have two priority roles in this crisis:
To continue to provide essential cash services to the regions and Customers we serve
To support all our customers facing financial difficulties due to COVID-19
To do this, we have a clear plan and committed People to help us navigate through the current situation.
Our guiding principles
The situation is changing everyday and all our actions are being guided by two simple principles:
To protect the health and well being of our Customers and our People
To provide the best level of Customer experience possible in the circumstances
We'll do this while following all Government, NHS and Public Health England (PHE) guidelines. However, following these guidelines means that we will have less of our People available to service your needs.
Changes at short notice
We have had to temporarily close some branches. We may need to adjust opening hours further, as well as review processes and possibly reduce some service offerings at short notice. I hope you understand why this is necessary.
We will publish planned changes here on our website and I would encourage you to check that before you interact with us by phone or in person.
You will also experience social distancing measures in place at all branches to help keep you and our people safe, and we kindly ask that you support these.
Priority Services
Although it may be necessary to reduce our services, in line with our aims in this crisis we will strive to maintain those that are absolutely critical to our customers, namely:
We will of course endeavour to provide a wider range of normal services subject to the constraints of the availability of our people and their and your safety.
Our Customer Care team will continue to answer your questions but it may take longer than usual to get through due to high volumes of queries. If your query doesn't require an urgent answer, please consider calling us at a later stage.
Brighter Future
While the situation may appear to be gloomy today, I am confident that we will come through this challenge together to emerge wiser and stronger with a bright future ahead of us.
Finally, I would like to extend my appreciation for your support and understanding and of course my thanks to all of the team here at The Cumberland who have worked so hard to continue doing what we do best – making a positive difference to the lives of our Customers and our Communities – especially at this difficult time.
Stay safe
Des Moore
Chief Executive
25 March 2020