Anyone looking to buy their first home can be sure of an understanding approach from Cumberland mortgage advisor Chloe Sorrenson.
She is a first time buyer herself and was in exactly the same situation as her customers.
Chloe, 27, remembers just what it was like to be looking for help, so when people come to her with questions about buying their first home she finds it useful to relate back to her own experience.
"Yes, a lot of the time if people are applying as first time buyers I will refer to my own application and talk about my experience. I can remember what it was like to not fully understand things like the solicitor process, but now I have been through it myself it gives me the confidence to explain things in more detail.
"It helps put people at ease, too, when they realise I was in the same boat as them not so long ago."
It is an approach that clearly helps Chloe in her role as mortgage and protection advisor in The Cumberland's Kendal branch which she has had since December 2017.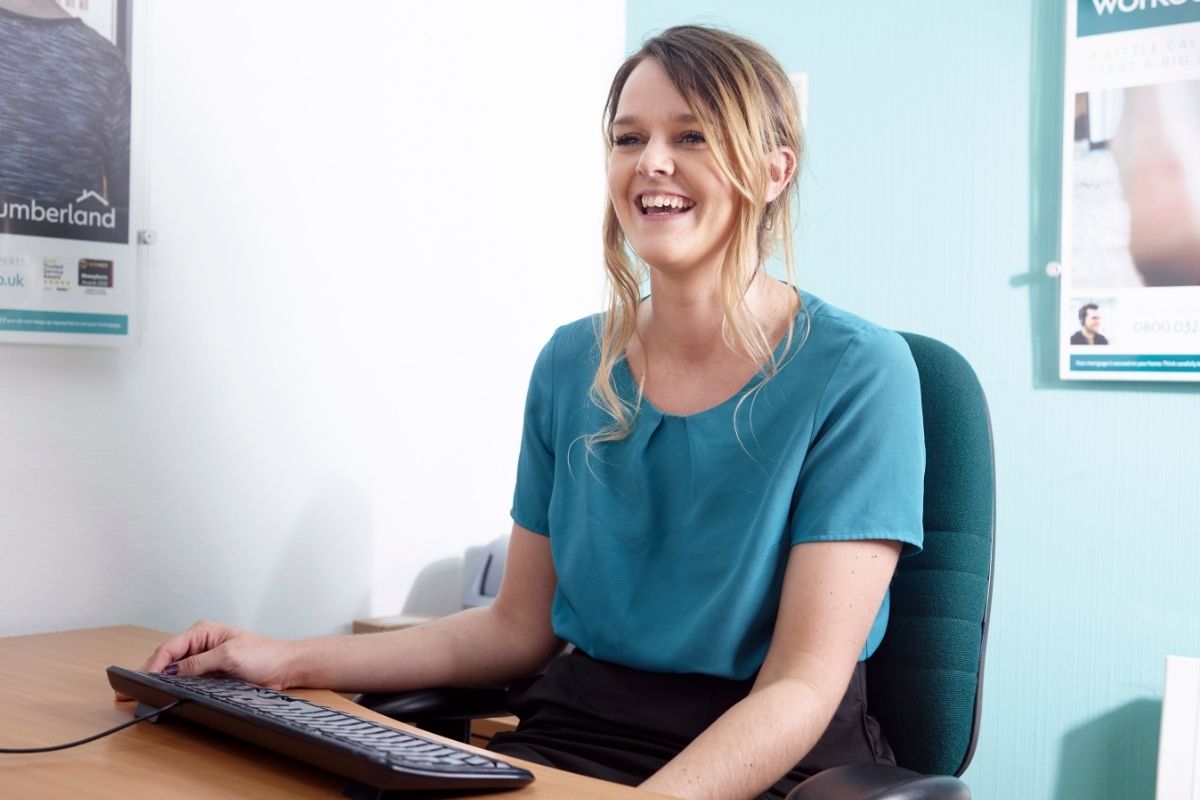 Chloe's approach is to guide first time buyers through the mortgage process as smoothly as she can to help them make the right choices.
"I interview a lot of customers in different situations such as home movers and people reviewing their mortgage rates, but with first time buyers the key thing I like to focus on is affordability.
"I don't want to put somebody in the position of committing to pay something they can't afford. It is something first time buyers need to think about - especially if they have been living with parents and haven't thought through the budget they will need for things they will need to pay for when they move out."
And Chloe knows all about that too as she has been spending the last year working on her Kendal home where she lives with her chocolate Labrador, Bella.
"I spent a lot of time redecorating and shopping for furniture. Planning for how much you want to spend on your new home is another thing I speak about with first time buyers."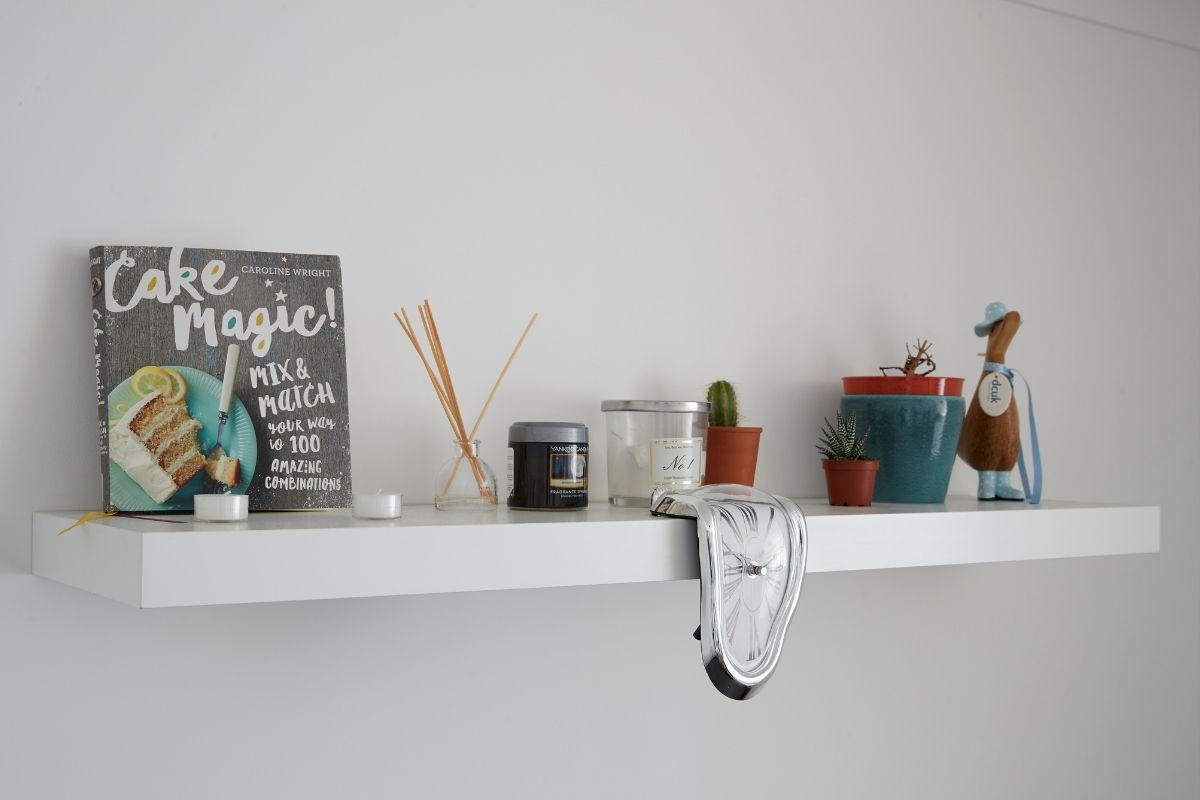 We spoke to Chloe for some insight into buying your first home in Kendal.
How do you put people at ease when they are applying for a mortgage?
It's best to be honest - if I don't know the answer, I will ask someone within the company. That builds up trust with customers and shows that you are here to help them - not to cause any difficulties, but just guide and support them.
What are the most common questions?
People ask about the different mortgage products, but they are also keen to know what other people are doing. I'll ask questions too so I can find out about their circumstances and what is right for them. It is important to get to know the customer and their budget so you can help them.
Why are people coming to The Cumberland?
The feedback we get is that people like the fact that The Cumberland is local and appreciate that they are only dealing with one person through the whole process. You don't always get that elsewhere, but we've always ensured that customers have one point of contact and have stuck to that through all the changes over the last year.
Occasionally, I've been sent flowers which is really cute. Although I would never want someone to buy me anything, it does make me proud of what I've done to support that customer.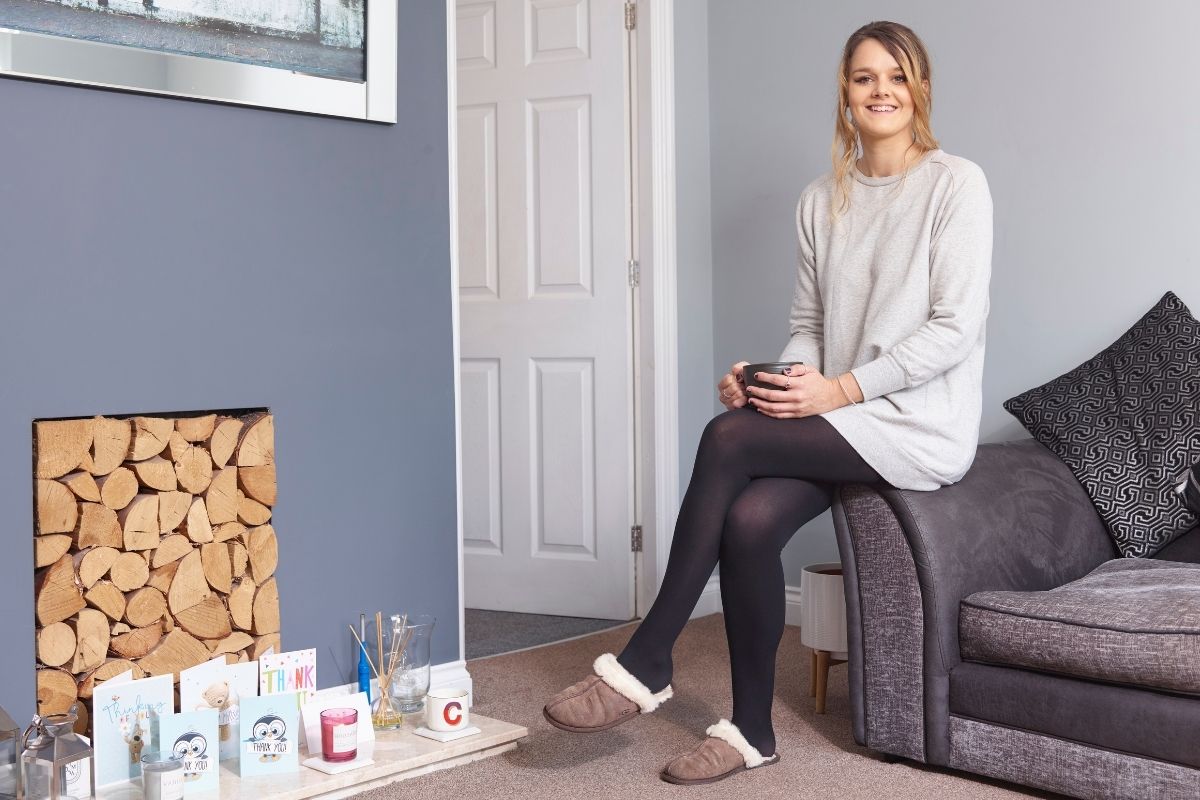 What is the Kendal housing market like for the first time buyer?
Kendal can be quite an expensive place to buy, especially for a first time buyer on their own. There are schemes in place to help such affordable homes built as part of new developments. We try to keep up to date with what is available which is part of the local knowledge that informs our service.
Like elsewhere, it has been quite busy in the housing market. You can see signs all over the place for new properties.
Kendal is a nice little town to live in. It's close to the Lakes, but close to the motorway to go to places like Manchester. Many customers are in my age group and it is nice to help people I know as well.