James Rennie Piggy Bank
We're really excited to be working in collaboration on a new financial education project with school children from Carlisle's James Rennie School.
About the project
The school, which educates pupils aged 3 to 19 with severe or profound learning needs, approached us to help set up their own bank, with pupils taking on the role of cashiers.
During May and June, we've been supporting pupils from the school's Hedgehog and Puffins classes (every class is named after an animal or a colour) to help bring their idea to life.
The bank will be run by the pupils themselves and used by all 17 classes at the school to deposit and withdraw money for snacks and cooking.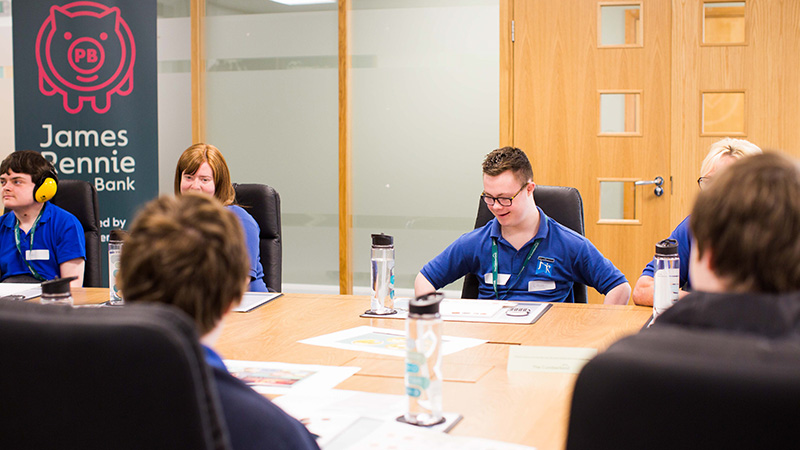 As well as learning how to run the bank, they also designed their own logo and developed their own branding - The James Rennie Piggy Bank.
This branding was then incorporated into a special, movable bank counter, built very kindly for the school by local firm Northern Construction.
Behind the scenes
In preparation for the launch of the bank, a group of children enjoyed a day working at The Cumberland with Andrew Gordon (Head of Relationships) and Becky Towns (Brand & Communications Officer). They practised their counting skills and learned about handling money.
Andrew and Becky also ran through some of the basics of customer service with the pupils, role-playing both cashiers and customers and followed this up with a second session back at the school.